SLEEK & DURABLE
Its durable braided construction helps prevent against breakage with sleek, aluminum finishes for a modern appeal.
PLUG & PLAY
Design to make it easy to connect USB peripherals without blocking adjacent USB-C ports.
FAST SPEED

Obtain stable connection speeds up to1 Gbps, downward compatible with 100Mbps/10Mbps/1Mbps.
(Support RTL8153 / RTL8153B)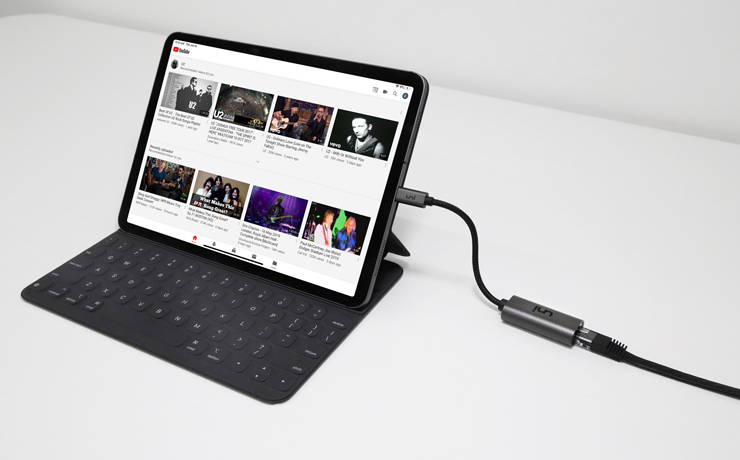 Connections
USB-C --> Ethernet
Package Dimensions

5.9 x 2.4 x 0.7 inches

Color:
Gray
WARRANTY
Lifetime Warranty

Laptops & Tablets: (Incomplete List)
MacBook Pro 2019/ 2018 / 2017 / 2016, MacBook Air 13'' 2018, iMac Pro, iMac models from 2017, Mac mini 2018,
MacBook 2017 / 2016 / 2015,
iPad Pro 11''/12.9'' 2020 / 2018

Dell XPS 15 / XPS 13, Latitude 15 5580, Dell Precision 15 (5510),
Microsoft Surface Book 2, Surface Go, ChromeBook Pixel,
Lenovo Yoga 910, Yoga 720,
Yoga 900 13", HP Spectre X360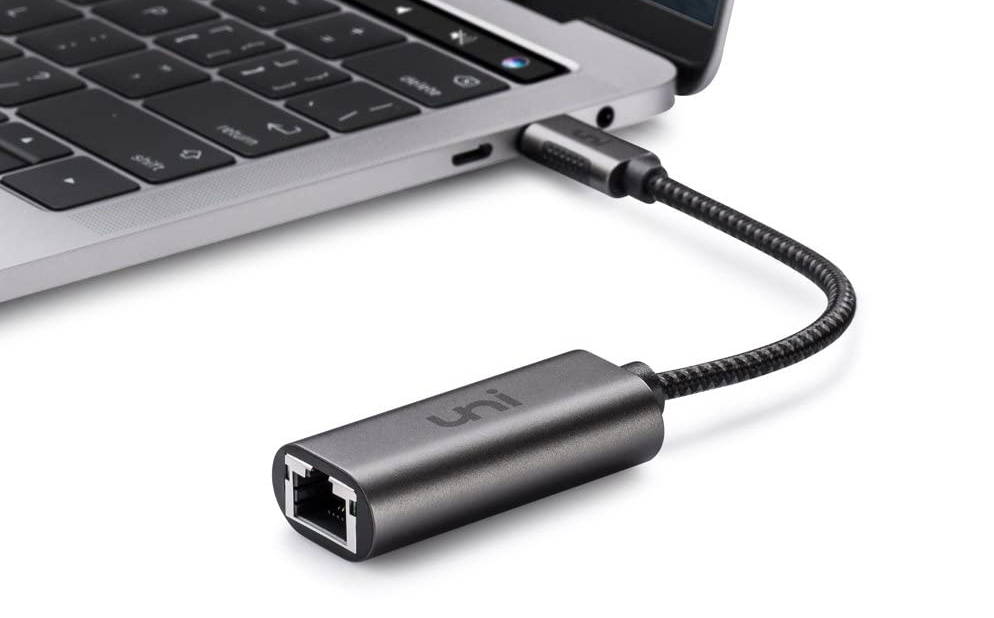 PHONES: (INCOMPLETE LIST)
Samsung S20, S20 Plus, S20 Ultra / S10 / S9 / S8 / Note 10 / Note 9 / Note 8
Huawei P40 / P30 / P20 / Mate 10 / Mate 30 / Mate 20
Apple MacOS X 10.6 or later; Google Chrome OS or Windows 10.
* Not compatible with Nintendo Switch
Connect an Ethernet cable (not included) to your router.
Connect the other end of the cable into the adapter. (To reach 1Gbps, make sure to use CAT6 & up ethernet cable)
Connect the adapter to a USB Type-C port on your computer.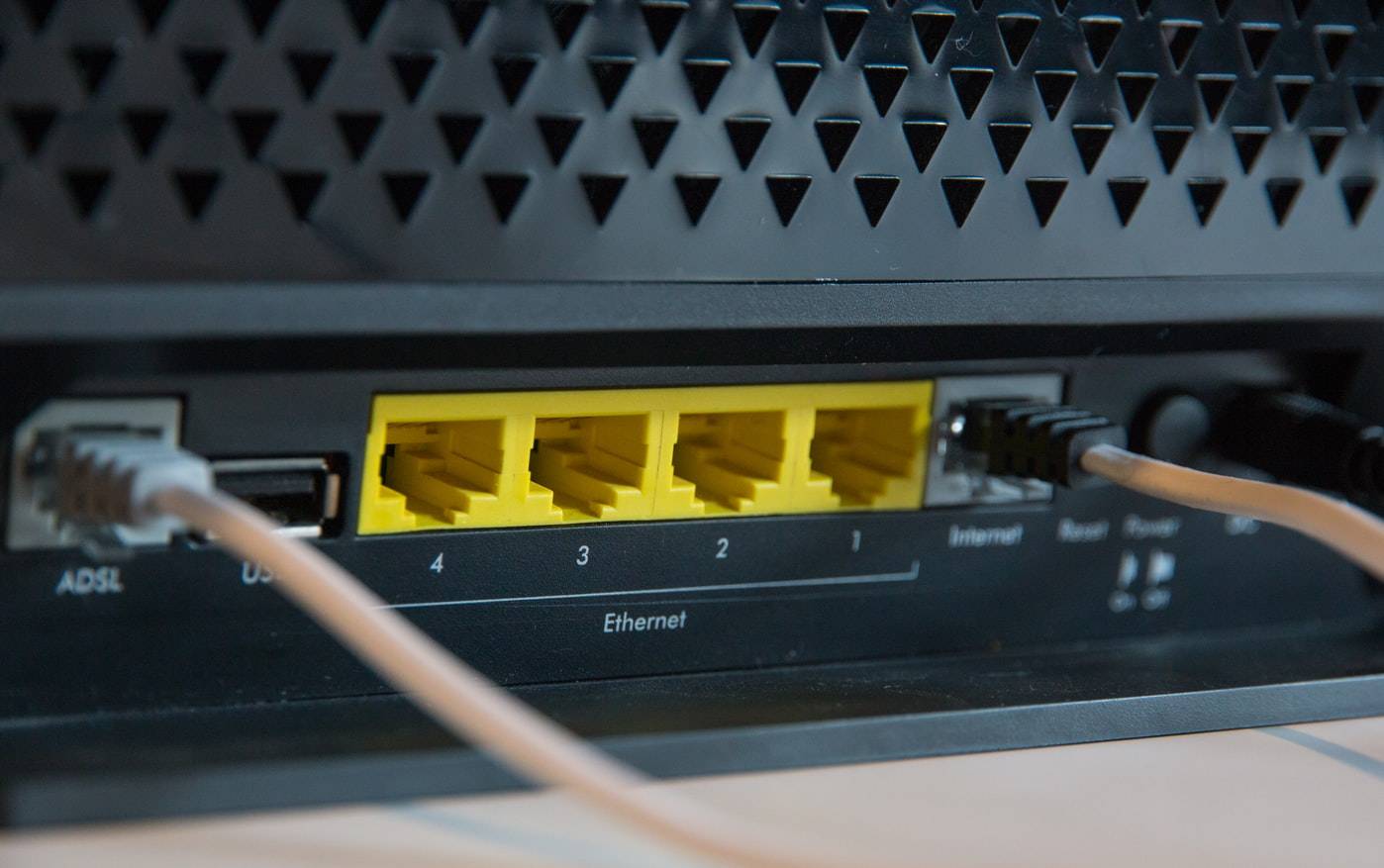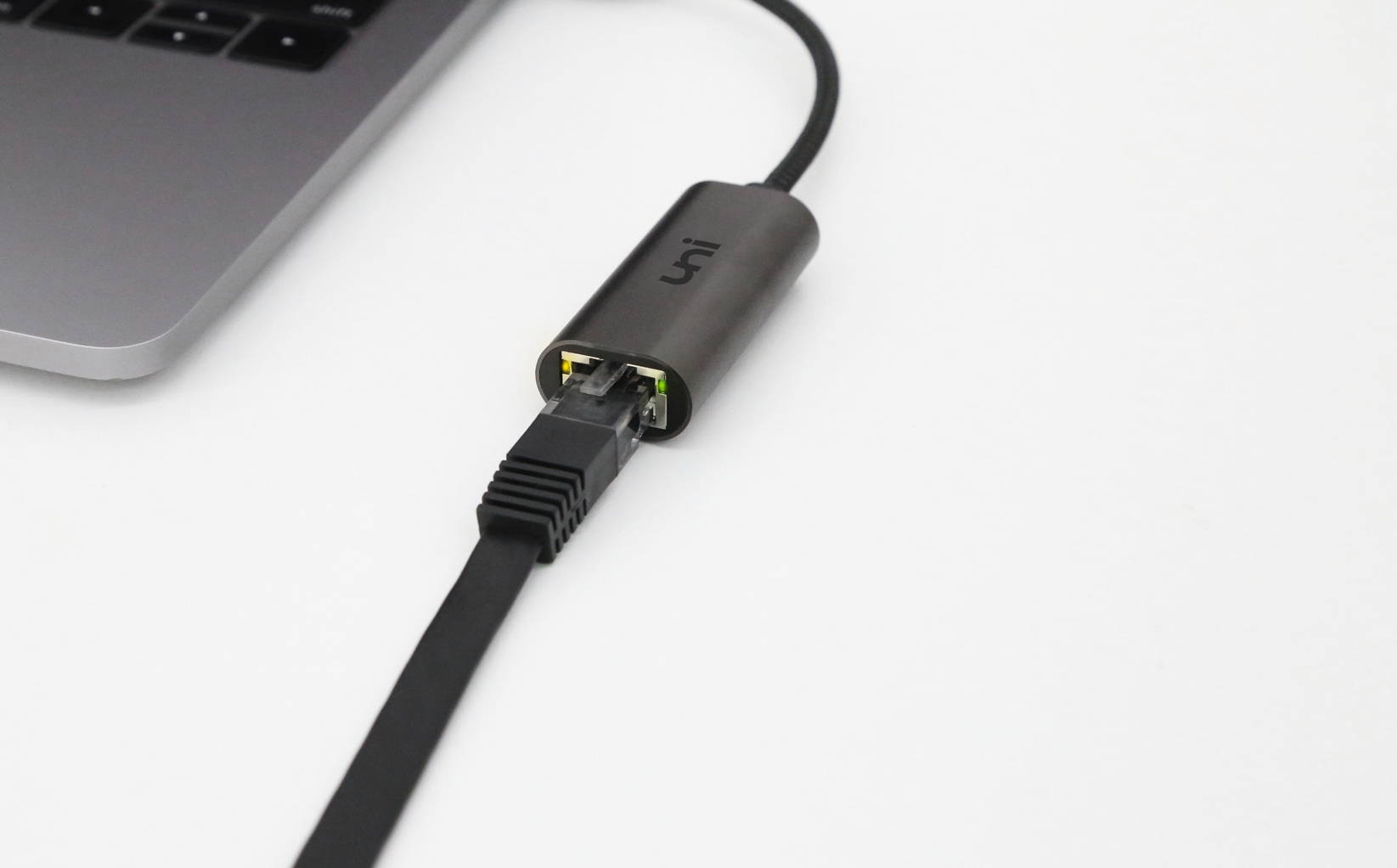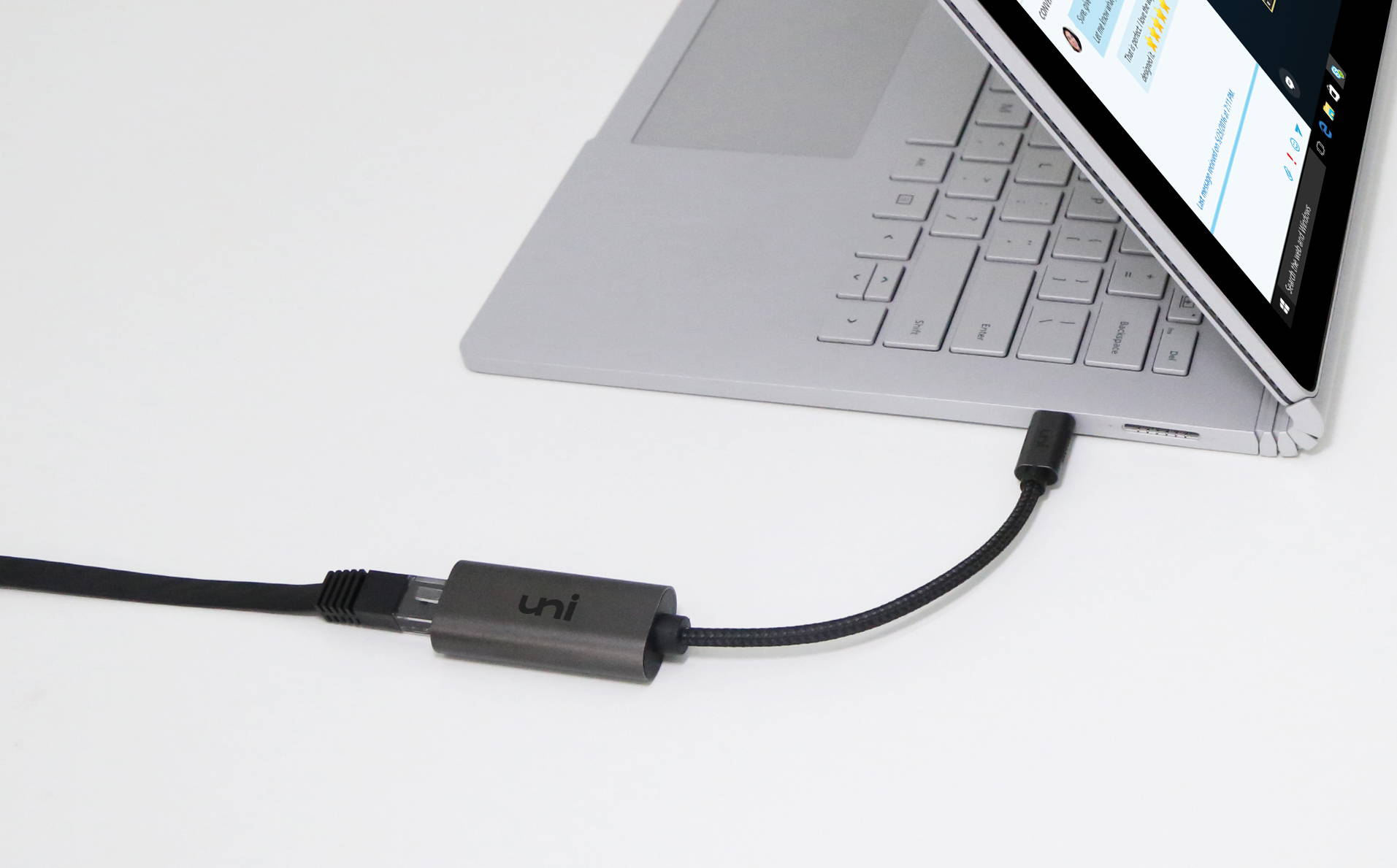 Does This Device Have to Install Software Before Used?
NO. It is plug and play. No software required. Reached out for our support teamwhen you are not reaching gigabit speeds.
Do I Need a Gigabit Cable to Work with This Adapter?
Yes, to reach Gigabit speed, a Gigabit adapter is just one of the factors, you may check this article out :)
IMPORTANT: To reach 1Gbps, make sure to use CAT6 & up ethernet cable.
Does this work Mac book pro 2018 that has thunderbolt 3?
SURE! This adapter works fine with the MBP 2018 that has Thunderbolt 3. Also perfectly fine with MacBook Air (Late 2018 and newer); iMac (Mid 2017 and newer), iMac Pro; Mac Mini (Late 2018 and newer) and more.
Does this have activity lights?
YES. It has two flashing indicator lights. One is the power supply status indicator. The other indicates the state of the link.
Has anyone run a speed test using this adapter on an iPad Pro 2018? What were the results?
YES.
Here is another answer that comes from our customer:
This answer is a little late in coming but I just purchased and received this adapter today, March 18, 2020. I have the 2018 iPad Pro, and Spectrum GIG internet service. Using this adapter my results on speedtest dot net are:
download Mbps 899.98
upload Mbps 38.50
ping ms 38.50
Hope this helps.
---By Isolde1224 on March 18, 2020
Great adapter!
I fixed my laptop with this adapter. My laptop was hit with a power surge at the LAN port which this adapter fixed that problem.
Works as advertised
Simple, straight forward, easy to use. Very happy with it.
Uni Ethernet adapter
Works as expected since my laptop did not have the connection.
Works perfect with MacBook Pro - Looks great
Hello!I LOVE this cable! I have a MacBook Pro (which ONLY has 4 USB-C ports). No other type of connectors.1) I am a fitness instructor and had been doing zoom classes online. I had been getting video freezes while teaching using wireless. Hence I go this cable.I LOVE it! Video comes through real time and no complaint from my participants.2) I was not able to see the printer on my network using wireless. My husband had hid it behind a private network. I worked on for 2 weeks trying to resolve the problem. I tried upgrading the driver and searched online on how to resolve it.When I received the cable, I hooked up my ethernet cable and "Lo and behold!", there was my printer!Wireless networks are great for lots of work. But sometimes, having a cabled network is so much more valuable and reliable. Such a great investment!