ALUMINUM USB-C HDMI Adapter
Designed for extreme flexibility and portability
UltraHD Resolution
This adapter supports resolutions up to [email protected]
(3840 x 2160) for feature-rich 4K content,
let your content runs smoothly and continuously.

High Dynamic Range video
Supports HDCP 2.2 to stream protected content from iTunes and Netflix.
Plug-and-Play Simplicity
No driver or adapter needed, quick media sharing in any setting.
*Requires a video-enabled USB-C port.
Advanced Aluminum Case:
Minimizes interference for stable WiFi and promotes better heat dissipation.
Non-slip Grips & Snug Fit:
Easy to plug and unplug; firm connection provides stable signal.
Braided nylon cable:
Extra durability, the braided cable can withstand daily wear and tear.
Laptops & Tablets: (Incomplete List)
MacBook Pro 2019/2018/2017/2016,
MacBook Air 13'' 2018, iMac Pro,
iMac models from 2017,
Mac mini 2018, MacBook 2017 / 2016 / 2015,
iPad Pro 11''/12.9'' 2020 / 2018,

Dell XPS 15 / XPS 13, Latitude 15 5580,
Dell Precision 15 (5510), Microsoft Surface Book 2,
Surface Go, ChromeBook Pixel,
Lenovo Yoga 910, Yoga 720, Yoga 900 13",
HP Spectre X360, and more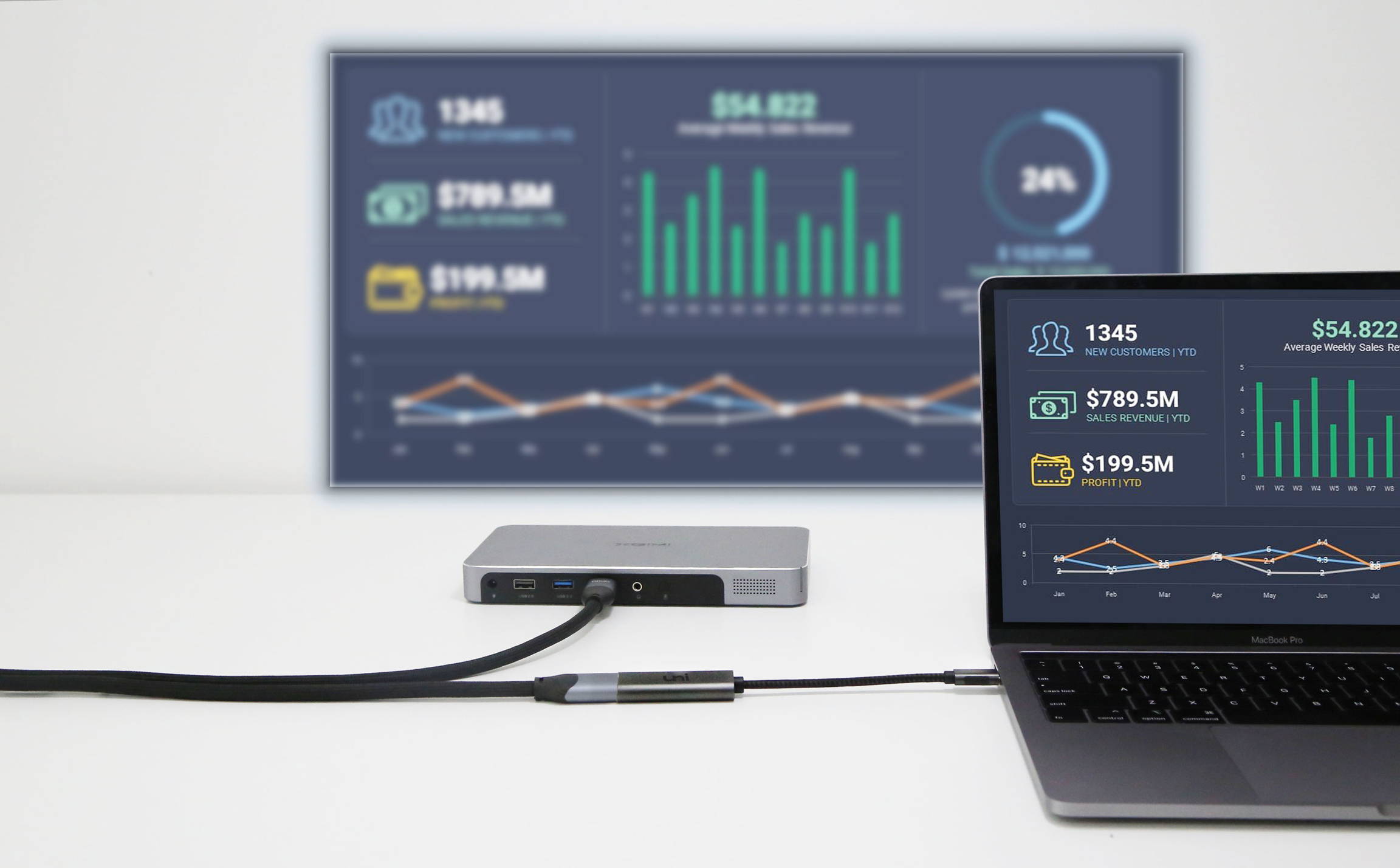 PHONES: (INCOMPLETE LIST)
Samsung S20, S20 Plus, S20 Ultra / S10 / S9 / S8 / Note 10 / Note 9 / Note 8
Huawei P40 / P30 / P20 / Mate 10 / Mate 30 / Mate 20
and more
Apple MacOS X 10.6 or later; Google Chrome OS or Windows 10.
* Note:
CANNOT charge.
ONLY work with video-enabled USB-C devices.

Host: USB Type-C/ Thunderbolt 3
Connection: HDMI
Only use with USB-C Devices that supply video out function
Simply connect the adapter to a USB-C or Thunderbolt 3 (USB-C) port on your USB-C Device, like Mac or iPad Pro.
then contact to your TV or projector via an HDMI to HDMI cable (sold separately, recommend using HDMI 2.0 Cable).
Plug in the HDMI Cable into Adapter HDMI end.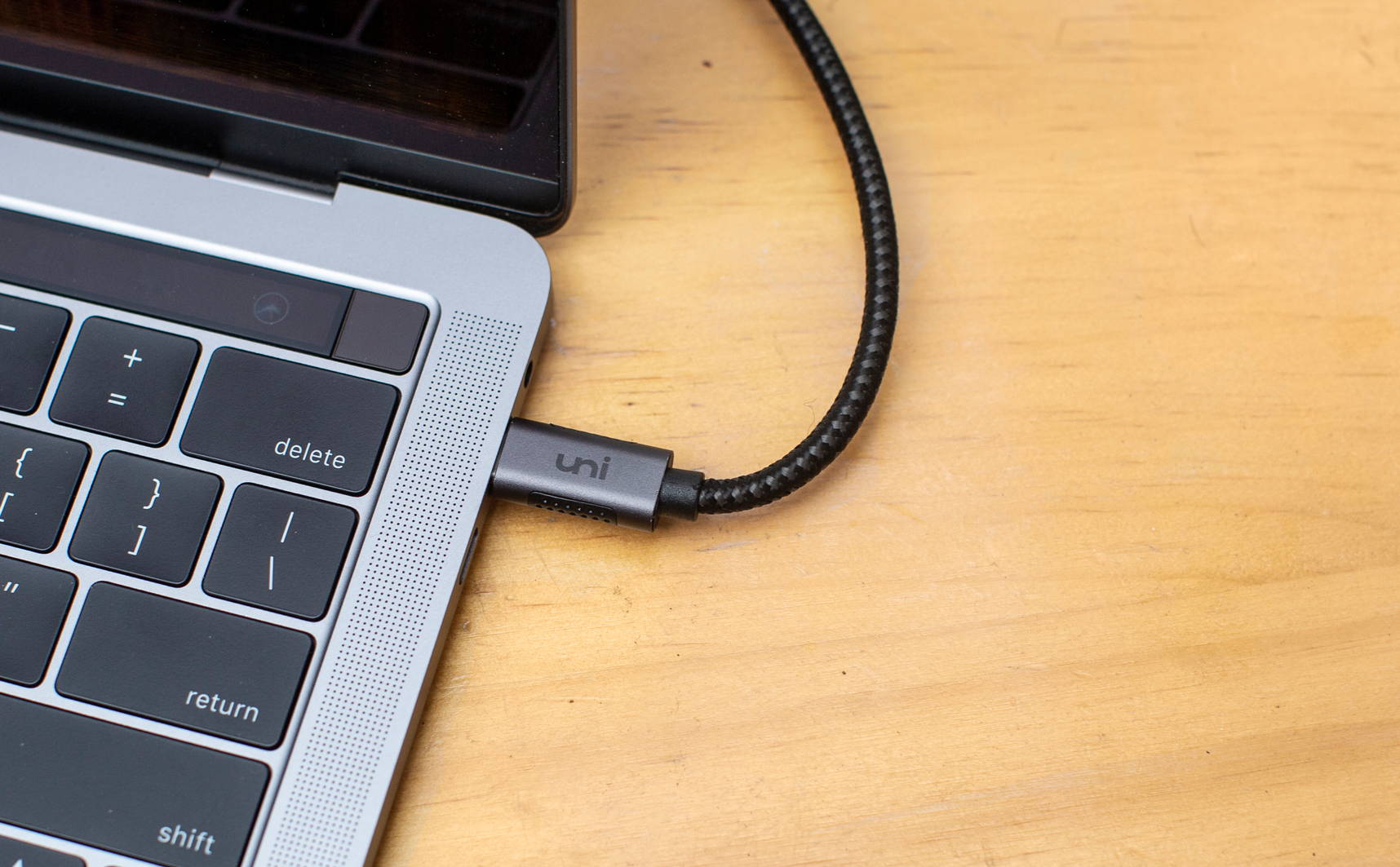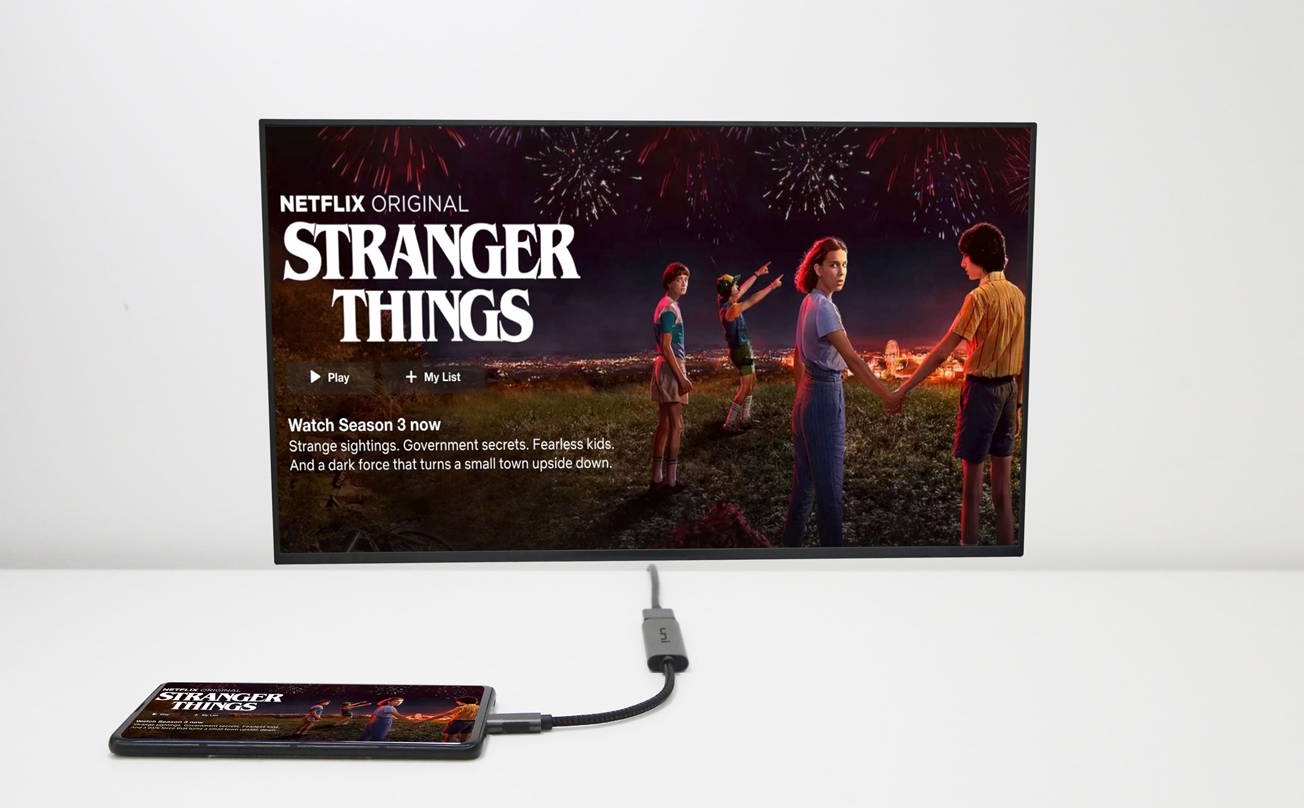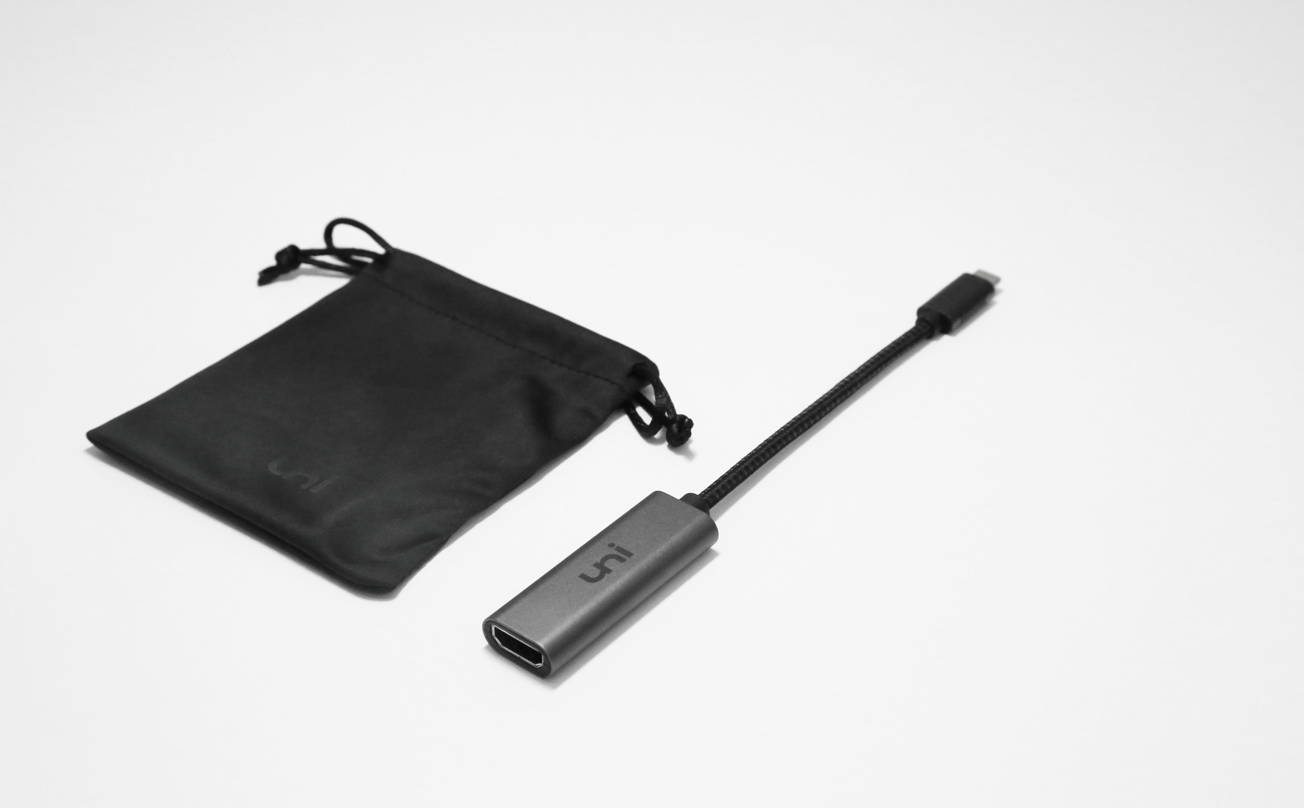 Does this cable provide 4k 60hz refresh rate with macbook pro 2018, samsung u28e850r 28" 4k monitor?
YES. The host device and the display both supply 4K60hz, so both can get to 4k60Hz.
Does this work with Netflix Disney+ and so on?
YES. Make sure you are using a USB-C device that allows USB C video out, and the display has HDMI Port.
Btw, you may have to watch Netflix on the website rather than their app to stream to the tv, since Netflix App does not allow to stream out the video from their app. (If you still cannot stream it out, plz contact us. we would happy to help you with the issue.)

Will this cable allow 120Hz with 1080 then?
Is this adapter compatible with the Apple iPad Pro 11-inch (2020)?
YES. We pretty sure it works fine with iPad Pro 2018 11", and iPad Pro 2020 11''. (Both run iPadOS)
Contact us if you need any help.
Will this work with a 4K 2019 21.5 inch iMac?
Compatible with high refresh rate monitors
Adapter is compatible with gaming monitors that enable high refresh rate at 144hz.
Legit!
Works great on my 11鈥 iPad Pro! Very stoked on the price and quality!
Does work well, but not with everything.
Love how it works with my wife's phone.Casting with Hughes net is terrible, so this was an awesome fix.Really wish it would work with my Moto.
Awesome!
I love this product. This cord works perfectly to connect my MacBook with my new monitor. It has changed my life in terms of working from home during this pandemic. I鈥檇 highly recommend it.
Worked great with my MacBook Pro 16" 2019.
Neededa simple but quality USB-C to HDMI adapter. As I move to conference rooms, temp offices or even working from home I needed to be able to use any display available. A couple of locations have 4k screen so I wanted an adapter that I knew could handle any TV or monitor I came across. Works on everything I needed, quick clear, no flicker. Very sturdy.