DP 1.2
Support Display Port Alt Mode for USB-C Devices.
HDCP 2.2
Compatible: Stream protected content from Netflix/ Hulu/ iTunes.
Plug-and-Play Simplicity
No driver or adapter needed, quick media sharing in any setting.
CANNOT charge host device.

ONLY works with

DisplayPort Alt Mode enabled USB-C devices.
CANNOT be converted to DVI or VGA.
NOT works with Nintendo Switch, iPhone, etc, (Devices not supply vide-out though USB-C)
We recommend connecting your device directly to the cable. (Do not connect to any Dock/Hub or any converter)
CONNECTION TYPE

Host : USB Type-C / Thunderbolt 3
SPEED / OTHERS

Support MST Daisy Chaining
GUARANTEE

Lifetime Warranty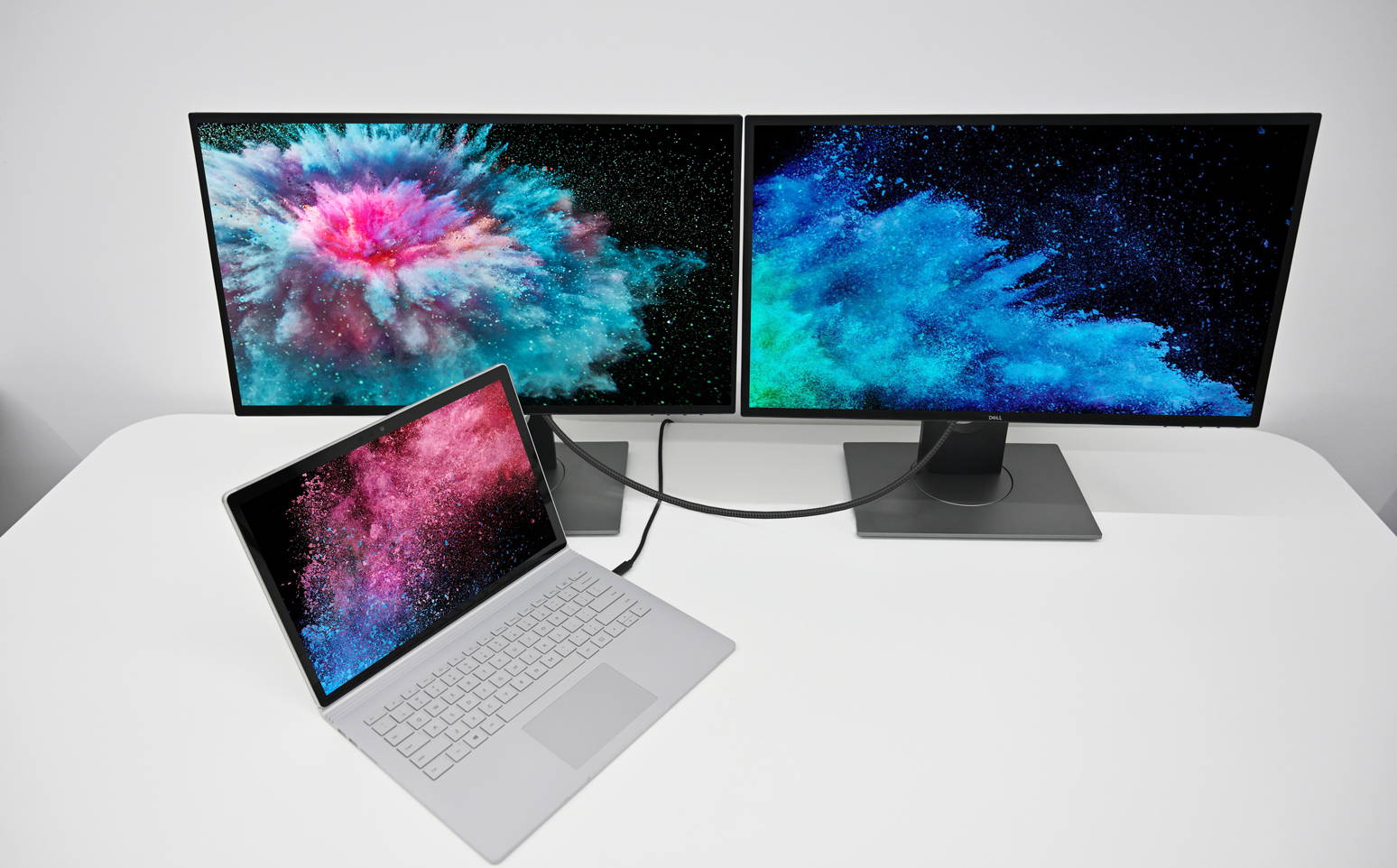 LAPTOPS & TABLETS: (Incomplete)
MacBook Pro 2020/2019/2018/2017/2016,
MacBook Air 2020/2018, MacBook 2017/2016/2015,
iMac Pro, Mac mini 2018, iMac 2019/2017,
iPad Pro 11''/12.9'' 2020/2018

Dell XPS 15 / XPS 13, Latitude 15 5580,

Dell Precision 15 (5510), Surface Go/Pro 7,
Microsoft Surface Book 2, Microsoft Surface Laptop 3

Google ChromeBook Pixel, ChromeBook
Lenovo Yoga 910, Yoga 720, Yoga 900 13",
HP Spectre X360, Samsung Galaxy Tab Pro S,
HP Spectre Convertible,
Razer Blade, Huawei Matebook
and more USB-C devices.
Samsung S20, S20 Plus, S20 Ultra / S10 / S9 / S8 /
Samsung Note 10 / Note 9 / Note 8

Huawei P40 / P30 / P20
Huawei Mate 30 / Mate 20 / Mate 10

and more.
Windows 10, Google Chrome OS, Mac OS X Yosemite, Mac OS X EI Capitan, Mac OS Sierra or above
HOW TO USE:
1. Plug USB-C End into the USB-C port of your Host Device.
Host Device: Laptop/Smartphone support video out though USB-C.
2. Plug the DisplayPort end into your Displays.
Displays: DisplayPort Monitor / Tv/ Projectors.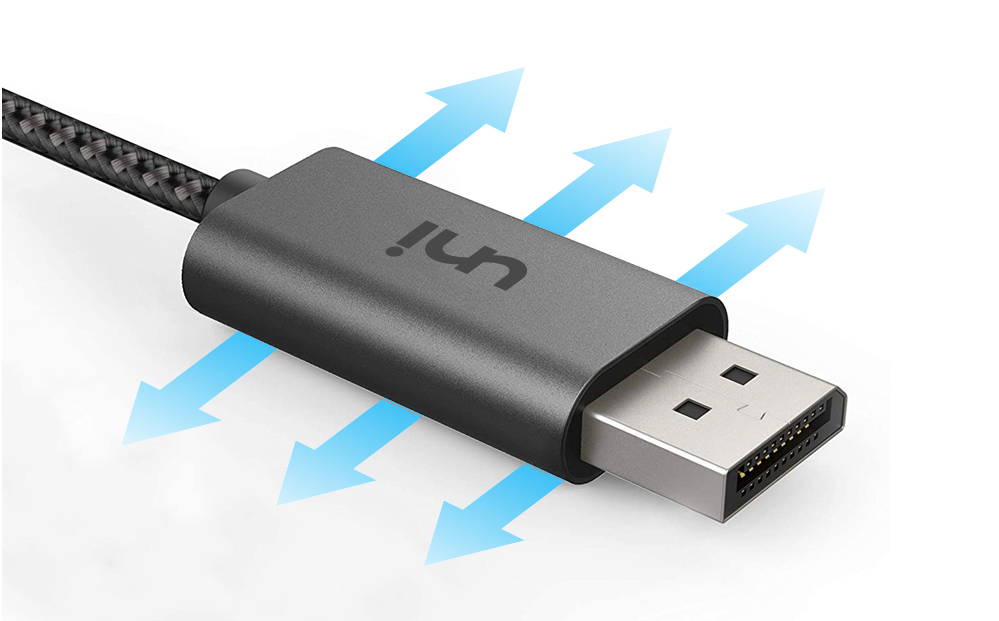 Minimizes interference for stable WiFi and promotes better heat dissipation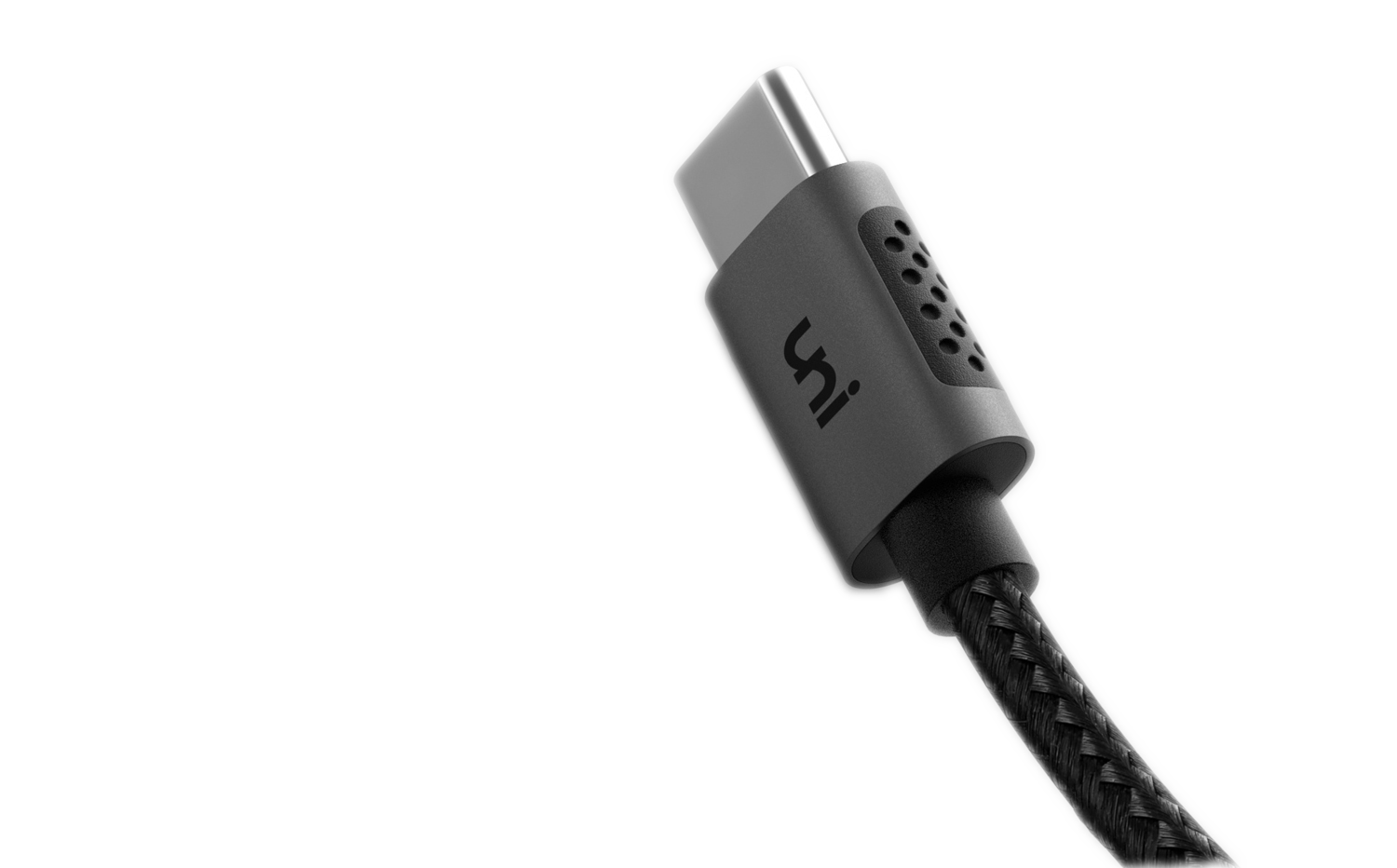 Non-slip Grips & Snug Fit:
Easy to plug and unplug; firm connection provides stable signal

Does this cable provide 4k 60hz refresh rate with macbook pro 2018, samsung u28e850r 28" 4k monitor?
YES. The host device and the display both supply 4K60hz, so both can get to 4k60Hz.
Does this work with Netflix Disney+ and so on?
YES. Make sure you are using a USB-C device that allows USB C video out, and the display has DisplayPort.
Btw, you may have to watch Netflix on the website rather than their app to stream to the tv, since Netflix App does not allow to stream out the video from their app. (If you still cannot stream it out, plz contact us. we would happy to help you with the issue.)

Will this cable allow 120Hz with 1080 then?
Is this adapter compatible with the Apple iPad Pro 11-inch (2020)?
YES. We pretty sure it works fine with iPad Pro 2018 11", and iPad Pro 2020 11''. (Both run iPadOS)
Contact us if you need any help.
Will this work with a 4K 2019 21.5 inch iMac?
Happy Buyers on the Amazon US
Connect chromebook
This cable worked perfect to be able to connect my son鈥檚 school chromebook to a computer monitor. I would definitely buy again which I did for my other son.
How to fix blurry
You are probably here trying to figure it out why your Macbook looks terrible in an external display, dont worry haves a solution.- Laptop: MacBook Pro (13-inch, 2016, Four Thunderbolt 3 Ports)- Monitor: DELL P2419H- Cable: USB C to DisplayPort Cable ([email protected]), uni Thunderbolt 3 to DisplayPort Cable from UniTypes of issues:1. Text was blurry or not sharp enough2. Brightness and colors were terrible and Mac did not properly recognize my monitor, so I could not properly configure the output, like scaling fontsFor 1, you'll need to start searching on Internet for "mac fix subpixel antialiasing", a quick configuration will help with that, that is not a physical issue but an Apple configuration. Now, for 2, and for the health of you eyes, you DEFINITELY NEED THUNDERBOLT 3 to DISPLAY PORT.For 1, serch 鈥渉ow to fix blurry fonts on macos mojave with subpixel antialiasing鈥
Quality cable at a great pice
The DisplayPort cable is great. It's a really solid cable. Feels sturdy, the grip on the end is great, and the packaging was super nice. I'd certainly buy again and will definitely recommend.
Compatible with MAINGEAR Element
Purchased this cord to have a dual monitor setup using my laptop and it works to have an independent display at 144 Hz, 1920*1080 using a Thunderbolt 3 display port on my laptop at the same time as an HDMI
Great cable!
This cable works great with my MacBook Pro and Acer Nitro VGO monitor!